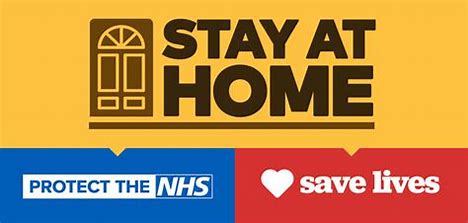 During the covid-19 outbreak I will not be visiting homes to make arrangements for funerals or for pre arrangements.
Following the new guidelines as set out by the UK Govt you will still be able to speak with me on the telephone or via WhatsApp including video call, I have also set up a new ZOOM account for video and family conference calling to discuss funeral arrangemnts and other funeral business .
All registrations for deaths at Louth registrars office are being conducted via telephone and online as the offices are now closed until further notice. The telephone number for Louth registrars office is: 01522782244
Changes to funeral arrangementsSadly, we have to prepare for additional numbers of deaths in the county, which is likely to lead to changes in funeral arrangements.Your funeral director or arranger will advise you of the current situation, the options available and their own company policies and arrangements.Some of the changes may include the following:If you have the original medical 'cause of death' certificate you must give it to your funeral director.They will send it to the registration service along with your contact details so they can complete the registration by telephone.If the medical 'cause of death' certificate is with the doctor or hospital, they will scan it to the registration service, but will need your contact details to accompany it, so the registrar can get in touch to complete the registration. Restricting the number of mourners to ensure social distancing can be maintained. These attendees are limited to;- Members of the deceased's household- Close family members- Or if the above is unable to attend, close friends- A celebrant reflective of the deceased's wishesPlease establish an agreed number of attendees with your funeral director who can contact the venue for you. If you or anyone in your household are experiencing symptoms of COVID-19 DO NOT attend any funeral service. Please inform your funeral director if this is the case prior to the service. Members of the deceased's household who are self-isolating but are NOT symptomatic may be able to attend the funeral service.Provision of PPE can be given to people who are considered "clinically vulnerable" however they should not attend the service if other attendees are undertaking a 14 day isolation period.It may be necessary to disclose to other attendees that a "clinically vulnerable" person is in attendance. When arranging a funeral service, you may have less choice surrounding the time and date, so that funerals can be carried out at the earliest possible opportunity.Your funeral director may ask you about the cause of death of the deceased and whether anyone in their family has had any symptoms associated with COVID-19. Funeral arrangements must be made by telephone and/or email to avoid unnecessary personal contact. There may not be an option of having the deceased dressed in their own clothes, but in a shroud instead. Please be assured that the use of shrouds is normal and dignified. Where the deceased or anyone in their household has, or is suspected of having COVID-19, please be prepared for funeral team members collecting the deceased to be wearing full protective equipment.Your funeral provider should advise you of this prior to arriving at the property to avoid further upset. Non-invasive protective measures will be taken. This will involve gently laying a disinfectant soaked cloth over the face of the deceased.Please don't be alarmed, as this is a normal part of the funeral process and will be removed once the deceased is in the funeral provider's care. Any deceased having, or suspected of having COVID-19 are unlikely to be embalmed.For everyone else, it may be a mandatory requirement that the deceased is embalmed, if there is a likelihood of a significant delay between the death and the burial or cremation. The range of coffins available may be restricted because of availability from suppliers. Your chosen funeral director will advise you accordingly. Delivery of fresh flowers into the country by suppliers has stopped, and therefore your funeral director may no longer be able to provide fresh floral tributes for funerals.Alternative tributes may be available for the funeral service and your family may be able to attach tribute cards which will be removed after the service. Funeral directors are unfortunately unlikely to be able to provide printed orders of service due to the temporary closure of the printers. Alternatives may be available. Viewing of the deceased in a chapel of rest may be stopped. Where it is allowed, it is likely to be restricted to two people at any given time, and by appointment only.If the deceased had or was suspected of having COVID-19, visitors will be provided with disposable gloves and any other personal protective equipment deemed necessary by government guidelines at that time.Hand sanitizer will be available for use on leaving the chapel. Limousine transport may be withdrawn to enable social distancing measures in order to keep everyone safe.Please talk to your funeral director for details or to arrange alternatives. Subject to staff availability, there may be a reduction in the number of colleagues allocated to support at a funeral service.Funeral directors will ensure the dignified conveyance of the coffin for burials and cremations is maintained throughout. Unfortunately, Churches, service chapels, catering facilities and memorial masonry services have been withdrawn during this period.Memorial stones can still be removed by memorial masons to allow for interment.We understand that losing a loved one can feel overwhelming, especially if the death was untimely and unexpected.There are a number of organisations who can support you and your family during this time, including Cruse Bereavement Care (0808 808 1677) and The Compassionate Friends (0345 123 2304).
Coronavirus (COVID-19): what you need to do:
Stay at home
Only go outside for food, health reasons or work (but only if you cannot work from home)
If you go out, stay 2 metres (6ft 6inches) away from other people at all times
Wash your hands as soon as you get home
Do not meet others, even friends or family. You can spread the virus even if you don't have symptoms.